What a load of rubbish!
27th Mar 2019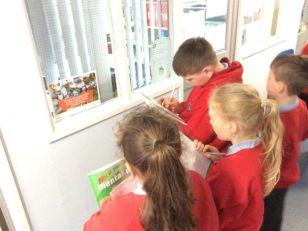 'Waste' was a huge focus for DPS this week and as a part of that, Mr Potts' class went on an ECO fact-finding mission around the school corridors. This was an 'active' comprehension activity and something that the children thoroughly enjoyed. During the plenary of the lesson we were truly shocked by some of the facts we discovered.
The amount of plastic on the planet which isn't recycled really scared us and it also made us realise how important it is that we continue to recycle both in school and at home.
Well done P5/6!
We would also like to say a huge word of thanks to our wonderful ECO Coordinator, Miss Sayers, who was responsible for setting up the fact finding trail. Great work!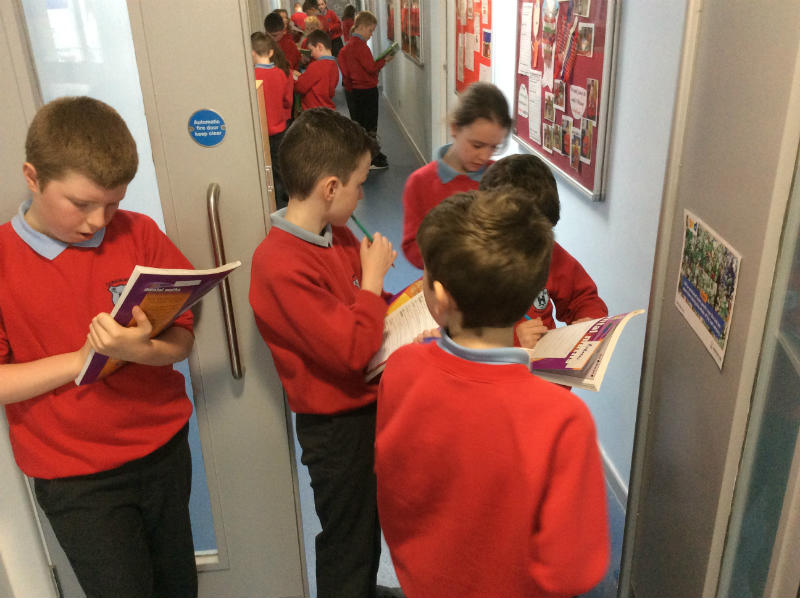 Donemana Primary School, 31 Longland Road, Donemana, Co Tyrone, BT82 0PH
Phone: (028) 7139 8633 | Email: ghay546@c2kni.net