STEM fun in P1
6th Mar 2023
P1 had a very busy day today! After great fun with our friends from St Michael's during Shared Play we had Roy from Sentinus join us. Roy told us the story The Day the Crayons Quit and then set us up 5 fun stations for us the explore. At each station we were using our STEM (that's Science, Technology, Engineering and Maths) skills.
At Station 1 we were building ramps for colourful cars. At station 2 we were making colour wheels with two colours and when the colour wheel was spun really quickly the colours mixed and made a new colour! At station 3 we were making animals with colourful magesticks. At station 4 we were making pencil pots for the crayons with magnetic shapes. At station 5 we were sorting items into natural and manmade sets....and this was all before lunch time!
We done P1 for a wonderful day of learning.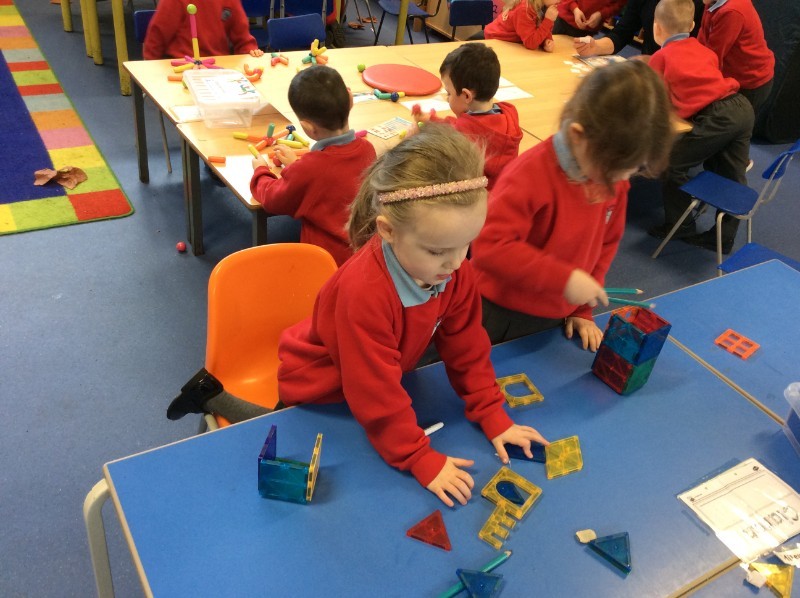 Donemana Primary School, 31 Longland Road, Donemana, Co Tyrone, BT82 0PH
Phone: (028) 7139 8633 | Email: ghay546@c2kni.net