P5/6 Shared Education
24th Jun 2022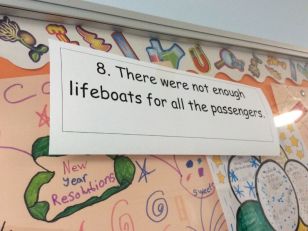 As part of this year's Shared Education project, P5-6 were studying the 'Titanic.'
Not only did P5-6 learn about the Titanic but they had a lot of fun in doing so!
Each school started their topic by writing a special letter.
To re-introduce themselves to the pupils in the partner school, the children wrote a letter to a designated pen pal. They got to tell their pen pal information all about themselves and also took the opportunity to ask their pen pal some questions. This took a few lessons to complete as each class wrote their first draft, proofread and edited the letter and then wrote a final version. The pupils also got to decorate their envelopes, something they really enjoyed.
Unfortunately, due to the restrictions at the time, children weren't able to meet face to face to deliver their letters. So instead, each class made an introductory video and uploaded it to a shared Google Classroom.
The Google Classroom provided a wonderful platform for the children to observe each other's work, write a comment or provide some positive feedback about the work which was uploaded.
Each class worked extremely hard during the project and we have uploaded some pictures below which will show you some of the work which was completed and a lot of the learning which took place.
The children enjoyed:
-A sorting activity using chronological order
-Lessons involving estimating and measuring
-Drawing a scaled version of the Titanic on the playground
-A science experiment investigating the different densities of solutions
-A Scavenger Hunt where a pair of pupils had to find different statements within school about the Titanic and decide if they were a fact or opinion
-Using their artistic flair to create posters on Water Safety
To mark the end of our project we had an amazing trip to Brunswick to bowl, watch a movie and have lunch together, it was an amazing trip.
Overall, it was a terrific project and one that both pupils and teachers enjoyed.
Although this is our last year of external funding for Shared Education, we hope that the relationships established between the two classes will continue to flourish in the next academic year and we get the opportunity to work together once again.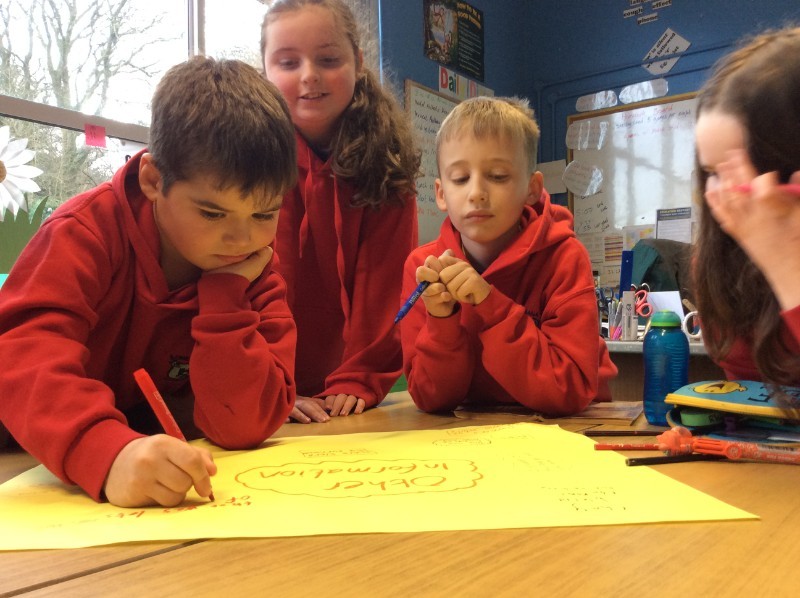 Donemana Primary School, 31 Longland Road, Donemana, Co Tyrone, BT82 0PH
Phone: (028) 7139 8633 | Email: ghay546@c2kni.net