P3 and P4 Accelerated Reading Treat
24th Jun 2022
What a lovely warm, dry day we got for our Accelerated Reading Term Three Treat to Donemana Play Park. The excited P3/4 children who had read and quizzed their way to achieving their individual targets were delighted to be released amongst the play equipment, football pitch and woodland walk.
After a quick play they were very happy to see the arrival of Mr Whippy and all cooled down with a delicious icecream or shushie. After this play resumed. Here are a few thoughts about our day:
Tia M: I loved going sideways on the zipline.
Kaci-Leigh: I learned to swing really high.
Anna: I liked when I got stuck on the climbing frame and had to get a piggyback down from Mrs Connor.
David: I got to the top of the climbing frame!
Jack: I was like Spiderman, climbing upside down.
Maisie B: I liked the see saw with Carla and Annie, we thought we were going to fall off!
Tia R: I liked the swings.
Logan: My favourite part was the football pitch.
Scarlett: I liked climbing on the wooden posts like a koala bear.
Kerry-Jo: I went so fast on the zipline!
Thomas and Micah: The penalty shoot outs were the best!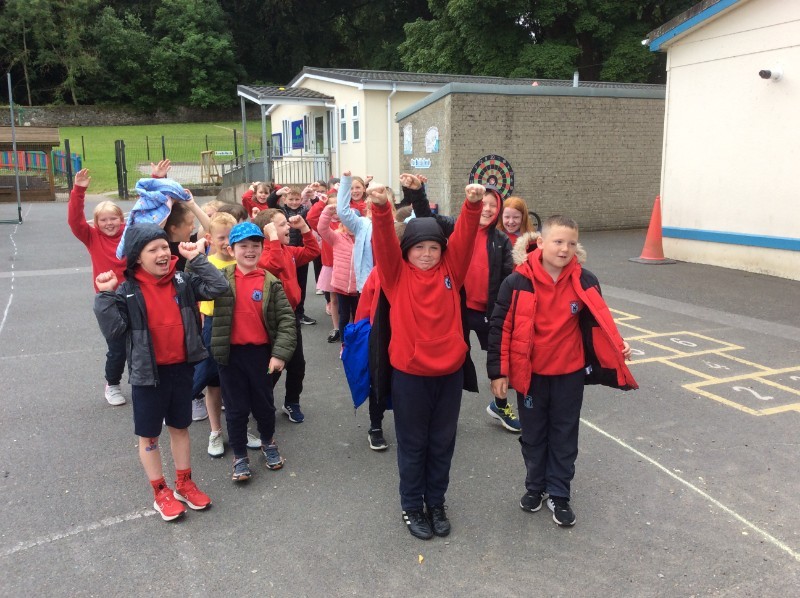 Donemana Primary School, 31 Longland Road, Donemana, Co Tyrone, BT82 0PH
Phone: (028) 7139 8633 | Email: ghay546@c2kni.net