P2 and P3 Learning Through Play
10th Nov 2020
P2 and P3 have been having fun in their bubbles! Today we took some photos of their Activity Based Play and asked the children a little about their learning.
Tia: We made a house out of Lego but the roof was really hard!
Scarlett: We were sorting out the house. We put the table in the kitchen and the bed in the bedroom.
Ara: We took all the furniture out and sorted it in the right rooms.
Niamh: We were colouring in Kindness Week posters.
Jonah: I'm going to stick my poster on the bedroom door.
Maisy: I'm going to put my poster in the window so other people will see it and be kind.
Finn: I scored 45/45 in my number bonds of 20.
Carla: I love doubles and got 26/26.
Kerry-Jo: We were writing about ourselves for our topic.
Taylor: I liked writing with the gel pens best.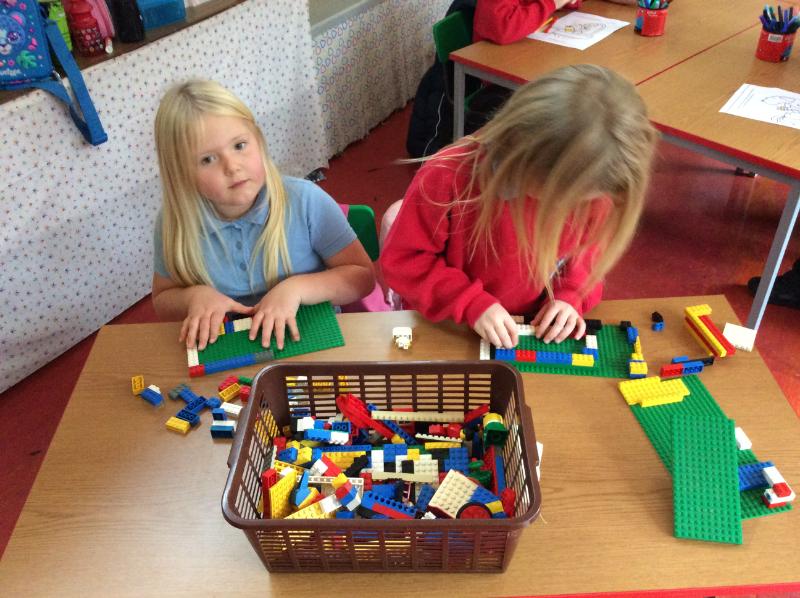 Donemana Primary School, 31 Longland Road, Donemana, Co Tyrone, BT82 0PH
Phone: (028) 7139 8633 | Email: ghay546@c2kni.net