Never a dull moment in Primary 7!
5th Jul 2021
The wonderful primary 7 class have ended their year with a BANG! They may not have been able to go on their residential but they made their own fun! They raised over £800 from their businesses, they spent some of it on themselves as a well deserved treat; ice cream van and McDonalds. The toast group (M.C Lintock & Sons) have asked to donate half of their profit (£150) to Air Ambulance, well done boys! The rest of the money will be spent on our long awaited classroom blinds! The children have been awesome, we are very proud of their hard work and dedication, and there are some budding entrepreneurs; remember your teachers when you are rich and famous :)
There are some photos attached from their last few days at the park and celebrating at their end of year class party. A big thank-you to Trudy Wallace for sending in the chocolate fountain and goodies; as you can see from the children's chocolate faces, it was enjoyed.
To our wonderful Primary 7 class; you have been absolute superstars and there has never been a dull moment. Your new schools are very lucky to have such enthusiastic, motivated and inquisitive pupils! We will miss you; don't be a stranger!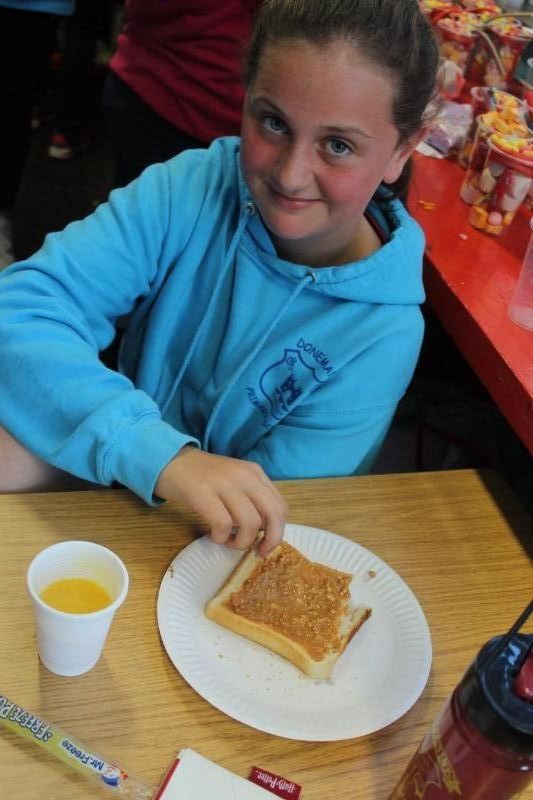 Donemana Primary School, 31 Longland Road, Donemana, Co Tyrone, BT82 0PH
Phone: (028) 7139 8633 | Email: ghay546@c2kni.net