Fraction Frenzy!
13th Feb 2020
We have been studying fractions recently. MIXED FRACTIONS, EQUIVALENT FRACTIONS, FRACTIONS OF AMOUNTS, IMPROPER FRACTIONS! It has been a fraction frenzy in Primary 6/7.
Have a look at some of our wonderful photos of when we completed an equivalent fraction jigsaw and we played equivalent fraction match or no match.
We also played mixed fraction dominoes; If you would like to compete against us, come on in and have a go!
We are now fraction experts!
We are now fraction experts!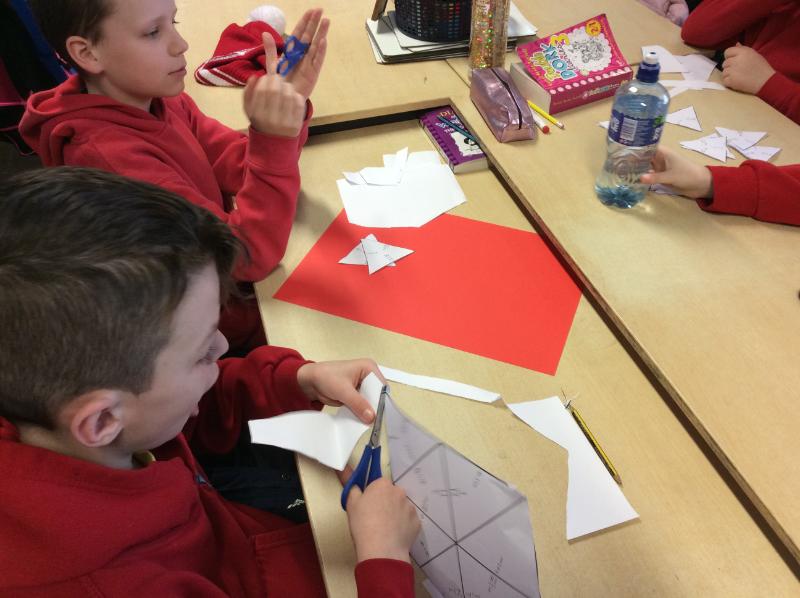 Donemana Primary School, 31 Longland Road, Donemana, Co Tyrone, BT82 0PH | Phone: (028) 7139 8633 | Email: ghay546@c2kni.net