Dear P2/3 . . .
2nd Jul 2021
Dear P2/3,
I would like to congratulate EVERY single one of you who worked so well throughout this very strange and very different school year. You took everything in your stride and were so understanding about the need to keep distance and keep within your own little bubbles. So I wish to say a BIG well done P2/3 and I thank you for your daily smiles and fun. I hope you have a WONDERFUL summer break and I look forward to seeing you all at some stage in September.
Take care and keep safe,
From Mrs Connor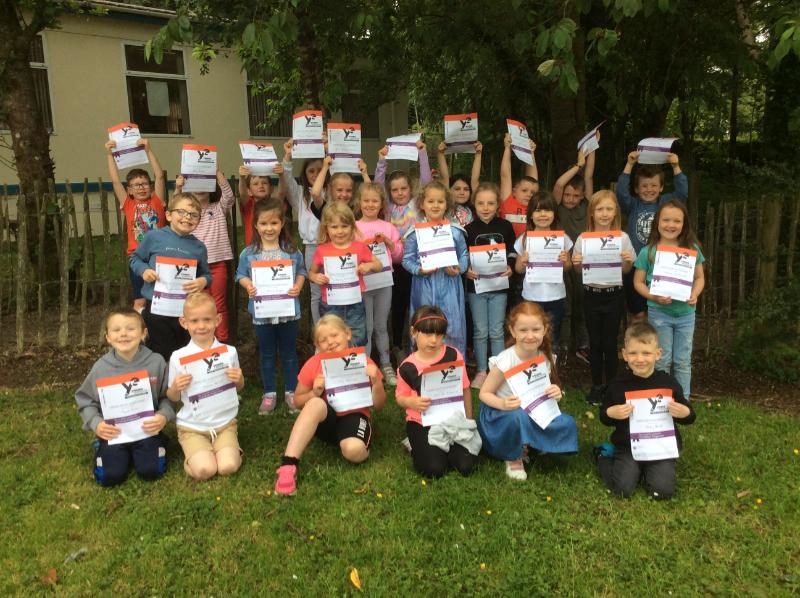 The children received their certificates for taking part in the Young Enterprise Programme this year.
The P3 Reading Cup award went to Eve.
The P2 Reading Cup award went to Emma.
P3 General Excellence prizes went to Annie and David.
The P2 General Excellence prizes were awarded to Jonah and Niamh.
Presentation awards went to Anna in P2 and Maisie in P3.
Bedtime Story Club completion winners.
Donemana Primary School, 31 Longland Road, Donemana, Co Tyrone, BT82 0PH
Phone: (028) 7139 8633 | Email: ghay546@c2kni.net