Am I seeing CHRISTMAS?
18th Nov 2020
Ok, it's a little bit early but P2/3 and Mrs Connor decided they too should start the Christmas celebrations a little earlier this year by creating a super Christmassy board to count down the days until the holidays! The children have described what they did below:
Maisie: First we quartered our page and had to draw a Santa, a sleigh and a reindeer and then a picture of anything we wanted.
Joey: Mrs Connor picked some pictures and made them bigger.
Mrs Connor cut them out then we worked in groups to finish them.
Kerry-Jo: My bubble painted a reindeer.
Mollie Our bubble painted David's sleigh.
David: We wrapped presents. A book was inside the present.
Anna G: We put the presents in the sleigh on the big board.
Scarlett: I love the lights Mrs Connor put up on the big board.
Niamh: We made snow for the display.
Annie: We have a countdown to the holidays on the board. We change it in the mornings.
Finn: Then we wrote our names and put it into a Santa hat.
Tia R: The pupil of the day picks out a name every day.
Taylor: If your name is picked you pick a present and get to unwrap the book.
Carla: Mrs Connor then reads us the story.
Logan and Jake: Our board is amazing!
Thomas: I think it's magical!
Jake: Our board is awesome!
Mrs Connor thinks her class are AWESOME too for creating such amazing drawings and for working together so well in their bubbles to paint the finished display! Well done everyone!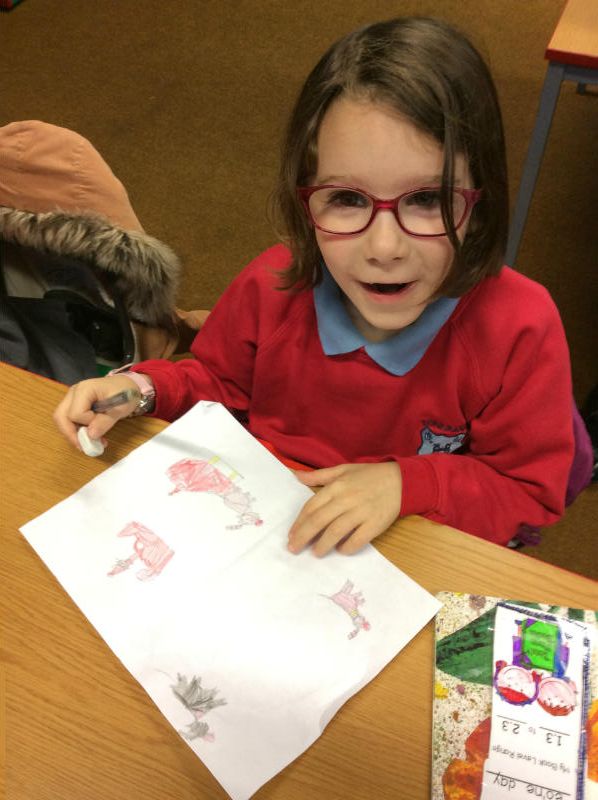 Donemana Primary School, 31 Longland Road, Donemana, Co Tyrone, BT82 0PH
Phone: (028) 7139 8633 | Email: ghay546@c2kni.net